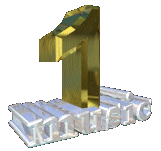 1music technical
Pro audio equipment
Vintage Audio
Consoles
Electronics
Audio Visual Installs
Rack Building Audio & AV
Computers
Networks
Recording Studios
Wiring
Album Artwork
Websites
Godalming
London
Surrey
Welcome to

1music

1music Presents:
Extreme New Music !!!
Exciting and Unique.
Quality Not Quantity.
Madness and Sadness.
Humour and Diversity.
Have Fun and Enjoy the Music !!!
Enter 1music
1music technical
Professional audio equipment servicing, repairs, modifications.
Vintage audio equipment servicing, repairs, modifications.
Recording studio wiring, maintenance, repairs etc.
AV design and installation.
Audio and AV rack building.
Bespoke electronic and electromechanical equipment designed and manufactured.
Capacitor replacement etc.
API, CADAC, Langevin, Electrodyne, Fedco, MTA, Allen & Heath, Neve, EMI, Amek, Dalcon, DDA, Soundcraft, Mackie
and many other console repairs/servicing modifications etc.
Replacement Cadac gyrator modules made to order.
Lots of experience with vintage API EQ's and module servicing / repairs.
Fader cleaning.
Patchbay wiring.
Cable manufacture (XLR, Edac, DL etc).

Many years of experience with Computers / network setup etc (in the Godalming, Surrey area only).